---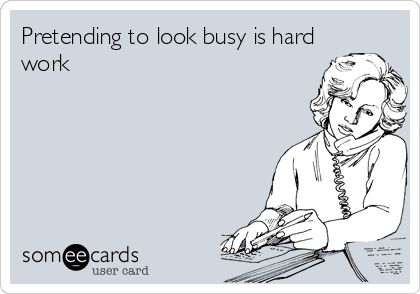 Jefe: Sanchez, ¿por qué no está trabajando?
Sanchez: porque no lo vi venir, patrón.
Del artículo en wikipedia de Hawthorne Effect:
The Hawthorne effect is a type of human behavior reactivity in which individuals modify an aspect of their behavior in response to their awareness of being observed.[1][2] The effect was discovered in the context of research conducted at the Hawthorne Western Electric plant; however, some scholars think the descriptions are fictitious
Me encantó, es una pequeña sutileza, pero muy poderosa para usar en negociaciones, hablando con personas que están siendo difíciles (ex. un colega o subordinado con el cual no puedes conectar), entre otras - es más, ustedes los millones de lectores, déjenme sus potenciales ideas de situaciones para usar en los comentarios, y no dejen de suscibirse al canal 🤦.
En resumen corto: las personas modifican de manera reactiva inconscientemente su comportamiento cuando se dan cuenta que están siendo observados en tal comportamiento/acción. En uno de los estudios que encontré, decían que las personas que normalmente eran "over-achivers" al decirles que les estaban observando modificaban su comportamiento para asegurar entregar en lo esperado (es decir, bajaban su rendimiento) y por el contrario, las personas que normalmente eran "under-achivers" subían su rendimiento si sabían que los estaban observando.
Saludos,
Gorka