Snippets: WET y DRY
---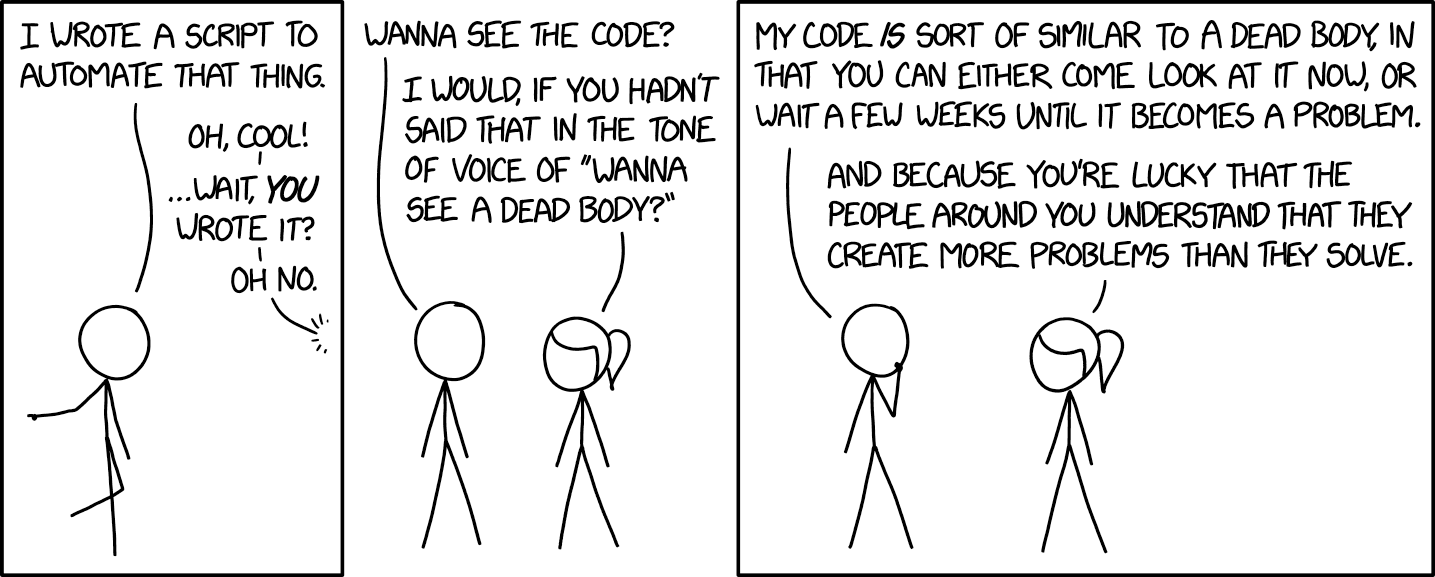 When you find yourself adding if statements to a piece of code in order to get it to behave differently under different scenarios, you're creating a confusion. Don't try to make one thing act like two things. Instead, separate it into two things.
No sé si estoy de acuerdo con este blog post: Why I don't buy "duplication is cheaper than the wrong abstraction". Tiene una opinión interesante y racional acerca de la situación código repetido vs la abstracción incorrecta, pero la frase me gustó mucho, creo que está bueno diferenciar "la abstracción incorrecta" de una "confusión" y creo que de ahora en adelante voy a usar el término.
Y definitivamente, voy a usar la frase de evitar hacer que una cosa funcione como dos cosas, en lugar implementa las dos cosas por separado.
Saludos,
Gorka